Manufacturer Representation
Amaco UK can supply materials from approved stockists / partners or working directly with the manufacturer.
The WM Powell Company – Gate, Globe, Check & Ball Valves In Various Material/ Trims
"Since 1846, Powell Valves has been centered around one thing: 100% customer satisfaction.  We strive to continually improve on all aspects of our daily operations.  Our mission, coupled with our product line manufactured to the highest quality standards, continues to be what separates us from the competition.  At Powell, all of our facilities are recognized with ISO 9001 "Worldwide Quality."
As a leading industrial valve manufacturer, we offer a wide range of products.  Our product line includes: Gate valves, check valves, globe valves, non-return valves, dual-plate check valves, and high performance butterfly valves.  With the most complete multi-turn product line for a single source manufacturer, our valves are produced to the highest quality standards with ultra-modern manufacturing technology and astute materials sourcing.


As a full-service valve company, we offer a  a variety of products as well as modifications and field services.  Our modification facility in Manning, South Carolina, is equipped to provide a wide range of custom modifications.  Our valve expertise is unmatched, and we look forward to servicing your future valve needs."
Alco Valves Limited – Instrumentation Valves & Double/ Single Block & Bleeds
"Since Alco Valves was founded in 1977 with the intention of manufacturing superior quality valves for supply to the oil and gas industry, some of the world's leading names have become a part of the ever growing customer base who require a diverse range of products. From standard products such as instrumentation, ball and needle valves, to large bore double block and bleed valves (DBB valves) that are designed with the end users specific requirements in mind.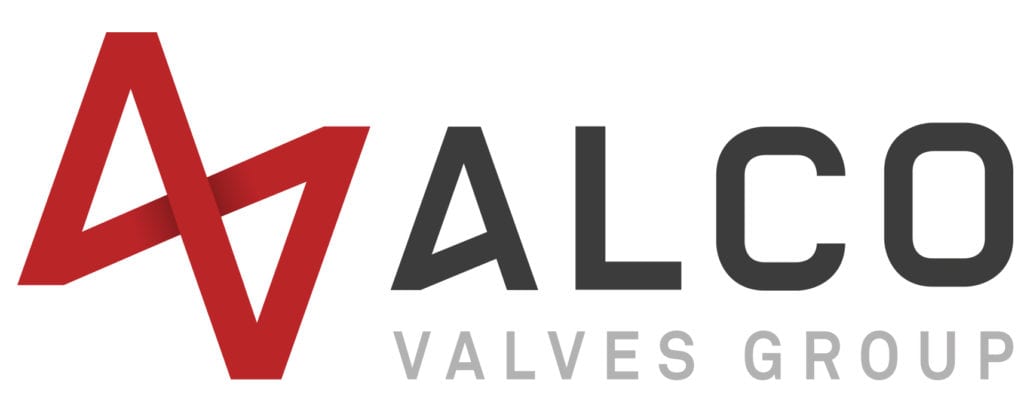 Alco Valves are capable of supplying standard product from the warehouse as an overnight delivery, (destination dependent), from the stocks held both in the UK and the other Alco Valves locations around the globe, and are also geared up to provide your bespoke valves on a "Just in Time" (JIT) basis.
The Alco Valves Group of companies has grown since inception to include four main brands, each with their specific areas of expertise, and the combined product base is available from each of the Group's international offices."
Ebro Valves UK – Rubber lined Butterfly Valves & Knife Gate Valves
"EBRO is acknowledged as one of the world's leading manufacturers of valves and control components. Our success is founded on an innovative spirit and a systematic approach to product development that is shaped by our customers' requirements. We regard each new inquiry as an opportunity where anything is possible! Thanks to our customers, EBRO always remains a step ahead of our competition.


EBRO is a family business that has been actively managed by its owners for three generations. We are driven by a belief in quality – not simply the prospects of short-term results. After 40 years of product development, manufacturing & distribution of isolation and control valves for industrial applications, EBRO ranks as one of the world's leading producers. Headquartered in Germany, EBRO provides solutions for our customer requirements through an extensive Research and Development department, state of the art CAD/CAM design, CNC machining and a Quality Management program certified to ISO 9001:2000. These quality assurance programs, sound engineering designs and precise machining capabilities are adhered to at EBRO facilities worldwide."
Hobbs Valves – High Performance Butterfly Valves
"At Hobbs, we are all about innovation, and since 2005 have been industry leaders in the design and manufacture of Triple Offset Butterfly Valves.
The company's success has been based on a eureka moment experienced by founder Alun Hobbs, who devised the first of a series of design revisions that created the triple offset butterfly valve.
By employing out of the box thinking, he came up with a better valve – one that has better flow, better reliability and substantially less maintenance downtime.


His innovation took the industry by storm, and has helped countless industrial operations improve efficiency and reduce costs. Our innovative, patented range of TVT (Tomorrow's Valve Today) metal seated valves was designed and developed in-house, using advanced precision engineering techniques.
Proudly manufacturing in the UK, at Hobbs Valve we have continued to innovate in design and in our manufacturing processes, maintaining our leadership as a key valve supplier to customers in the global oil and gas, chemical, petrochemical, nuclear, marine and power industries."
Metalflex (Agent) – Full Range Of Rubber Expansion Bellows & Hoses
"Metalflex was formed in 1999. Since then the company has rapidly become one of the UK's foremost manufacturers of flexible stainless steel and PTFE hose assemblies.
Today our organisation operates from a wholly-owned 10,000 sq. ft. unit on Birchwood Business Park, Warrington, which has been strategically located close to the M6, M62 and M56 for same or next-day delivery.
We will always deliver excellent service to each individual customer, as we enjoy a reputation for consistently meeting and frequently exceeding our customer's expectations."